Onetahua Exhibition at the Golden Bay Museum
Posted by Farewell Spit Tours on 17 March 2017
Posted in farewell spit, history of farewell spit;
Tags:
farewell spit
farewell spit lighthouse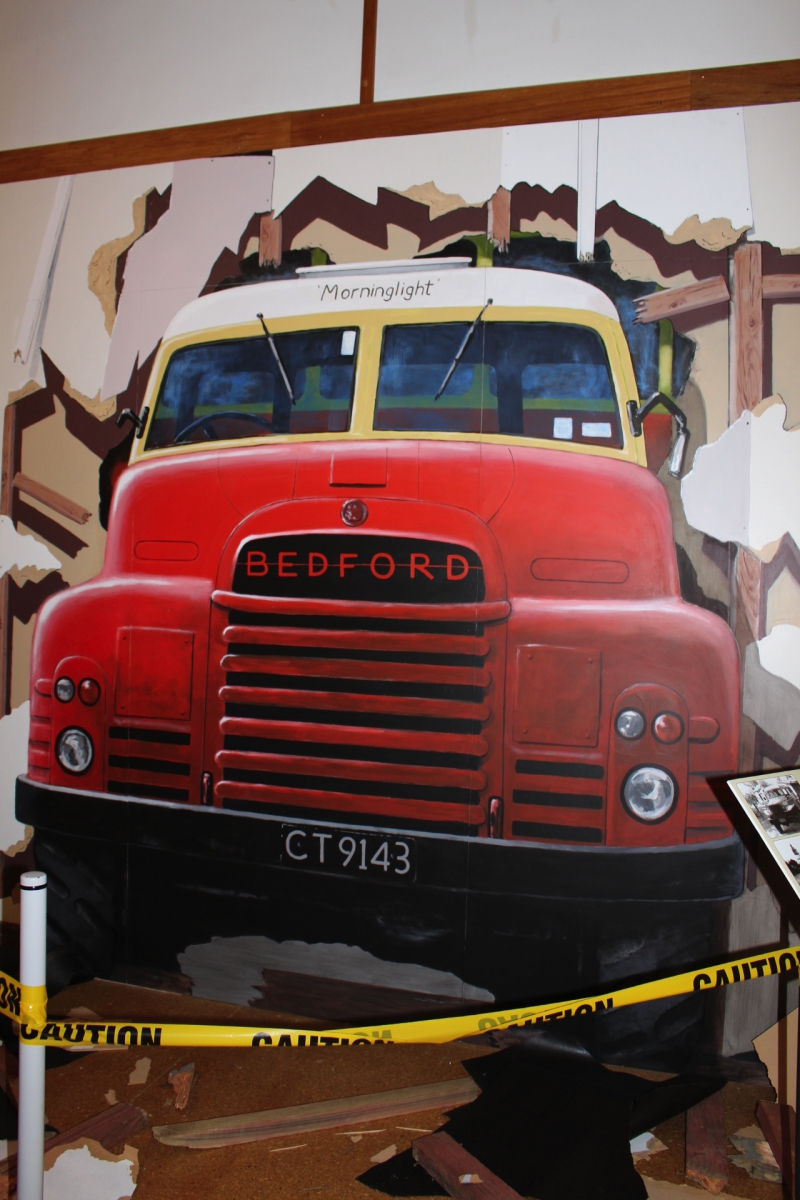 There's still a month left to visit the current summer exhibition at the Golden Bay Museum featuring Onetahua-Farewell Spit.
There's no missing it – walk in to the main room of the museum and it looks like 'Morninglight', one of the old trucks used by Farewell Spit Tours, is breaking through the back wall. Sign boards detail the growth of tourism on the spit as visitors travelled its length to see the lighthouse, the keepers' houses, and the exceptional marine and bird life that lives out there. Another describes the Gannet Breeding Colony out at the end of the spit, and yet another tells of the freshwater lakes found along the inland spine of the spit.
An amazing photo taken by NASA shows the spit from satellite height, far higher than any bird would ever see it from. And there's a mini lighthouse, complete with flashing light. An old lighthouse keeper sits at his desk in the corner, a old-style wooden phone on the wall and his gumboots in the corner. Meanwhile kids can play in the Farewell Spit Tours wooden bus.
One of the most interesting parts of the display is a reproduction of a map drawn by one of Abel Tasman's draughtsmen following their exploration of the area back in 1642. Its surprising what can be recorded, or ascertained, without GPS and modern communication equipment, as their map looks surprisingly like NASA's image, taken around 360 years later with state of the art technology.
The exhibition at the Golden Bay Museum runs till Easter so there's still plenty of time to see it. 
The mural of 'Morninglight' was painted by local artist, Chris Finlayson.