Pest Trapping on Farewell Spit
Posted on 8 March 2017
Posted in Pest trapping;
Tags:
farewell spit
pest trapping
wildlife conservation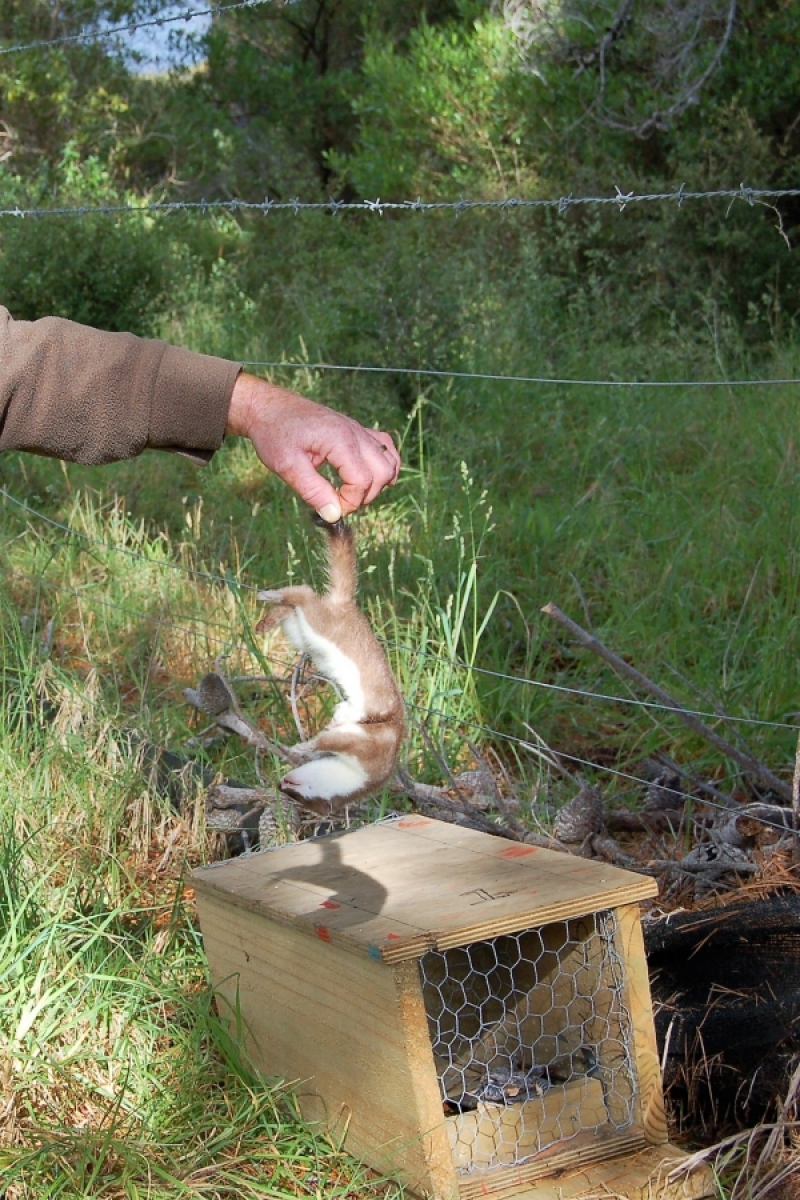 Paddy recently put out an update on the pest trapping carried out by Farewell Spit Tours.
"We started trapping stoats near the Lighthouse at the end of Farewell Spit in 2012. This project started with the help of a tour wholesaler in England called New Zealand in Depth. Their help, along with that of ID Tours from Auckland in later years, has enabled us to purchase 20-30 traps a year.
We currently have around 80 traps set on the last square kilometre of vegetation on the Spit between the Lighthouse and Bush End Point. Because of the salty environment there is a need to bring some back regularly for refurbishment. A handful of local people help out with annual trap sponsorship and recently the Department of Conservation has given us traps.
About every 3 weeks we do the rounds of the traps. The ones closer to the Lighthouse get checked more frequently. Our current tally is 190 stoats, 77 rats, 49 possums and 13 hedgehogs. (This will change today when the trappers return from their day on the Spit). As time goes by and others become aware of what we are doing we receive more help.
For example Filco Farm and Sport gave us a very good deal on a quad we are going to use to get around the traps. Viridian Glass and Clements Windows and Doors have also donated materials. Sometimes people who have taken one of our tours or have heard about the trapping by other means also make contributions – for which we are extremely grateful.
Soon we will have a cluster of traps around Mullet Channel part way along the Spit. As the number of traps increases they will spread from the end toward the base of the Spit.
One of the benefits of the project that we have already seen is the increase in bird numbers around the Lighthouse compound. Most noticeable are the Fernbirds, and Paradise Shelducks being able to raise ducklings. Prior to the trapping we had seen adult Shelducks for many years but no babies."
The photo above is one of the first stoats caught.